Republican party presidential candidate Donald Trump received some exciting news after he touted an endorsement from President Bill Clinton, the husband of Democratic party presidential candidate Hillary Clinton.
Voter Preferences/Expectation Poll: ABC News/Washington Post poll shows Trump's surge not only in "voter preferences", but in also in "expectations" –Trump has the backing of 32% of Republicans and "Republican-leaning independents" who are registered to vote, followed by Ben Carson's 22%.This poll also shows 42% of "Republican-leaning independents" feel Trump will win the GOP nomination, 43% say he will win the election.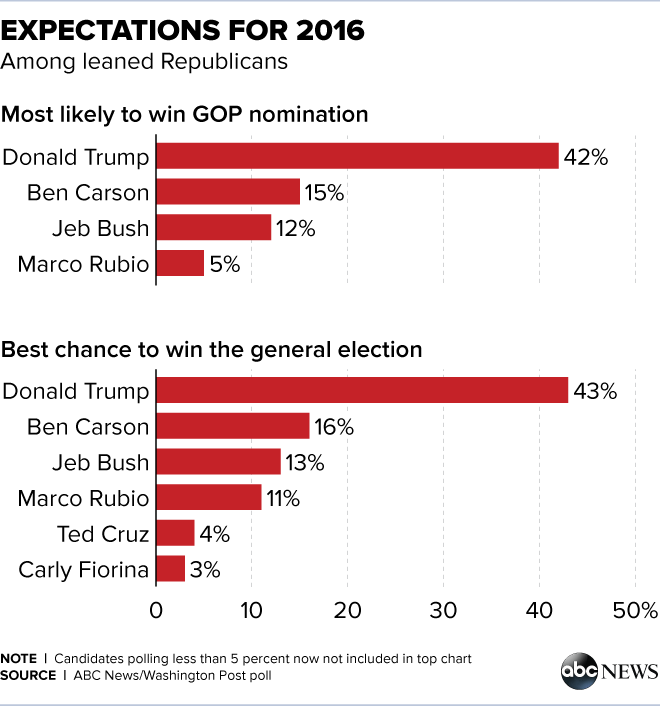 Attributes poll numbers: The poll also highlights Trump's doing very well on many key attributes:
47% of "leaned Republicans" view him as the strongest leader
39% believe he would be best able to handle immigration
32% feel he is closest to them on the issues
29% say he "best understands the problems of people like you."
What do you think?
(h/t ABC News)